Overview and Accreditation
The BSN Program is a nationally accredited RN to BSN Program that is designed for the working registered nurse. In this program, nursing graduates can complete their BSN in three or four semesters.
All nursing classes and support courses are offered online. Some courses require learning experiences that may be completed in the student's home county.  Completion of the BSN degree requires a total of 120 credit hours.
The baccalaureate degree in nursing program at Bluefield State University is accredited by the Commission on Collegiate Nursing Education, 655 K Street NW, Suite 750, Washington, D.C. 20001 (202) 887-6791.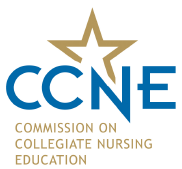 Mission: The mission of the RN to BSN Program is to provide students an opportunity for quality baccalaureate nursing education that is both affordable and geographically accessible, and prepares students to meet the diverse health care needs of the community, state, and nation. The nursing faculty is committed to planning and implementing a quality baccalaureate program for registered nurses which promotes students' intellectual, personal, ethical, and cultural development in a diverse and caring environment. The scope of professional nursing education is believed to be one that enables and empowers the student to recognize the ethical, legislative, economic, regulatory and political aspects that define the scope of professional nursing practice. The roles inherent in the status of the professional nurse include but are not limited to: provider of direct and indirect care, designer/manager/coordinator of care, member of a profession, patient/client advocate and educator, and life-long learner.
Goal: The goal of the BSN Program is to provide registered nurses with learning opportunities to acquire the knowledge base and skills to practice nursing at the professional level.
Student Outcomes
Assess the health/illness status of individuals, families, important others, and communities throughout the lifespan utilizing a holistic perspective.
Determine how components of diversity, equity, and inclusion impact health and health care.
Apply an ethical decision-making framework incorporating the ANA Professional Code of Ethics, professional standards, and an awareness of personal values and culture in nursing practice.
Utilize professional nursing management, leadership, and interprofessional educational (IPE) skills to coordinate comprehensive relationship-centered care.
Utilize effective advocacy, critical thinking, clinical reasoning, communication skills, and interprofessional collaboration skills as a basis for professional nursing practice.
Appraise nursing research and evidence-based nursing strategies in designing person-centered care throughout the lifespan.
Apply an increased depth and breadth of knowledge in managing the health of persons and populations.
BSN Eligibility Requirements
GPA of 2.5 from college courses.
Meet general admission requirements of Bluefield State University.
Have completed the English and Math general studies requirements.
Be a graduate of a state-approved, ACEN accredited Associate Degree or Diploma Nursing Program .
If not a graduate from Bluefield State University Associate of Science in Nursing program, official transcripts are required.
Have a current, unrestricted U.S. RN license - BSN faculty will verify this online.
Second year A.S.N. students may be accepted but enrollment is contingent upon passage of the NCLEX-RN licensure examination prior to the first day of class.
Meeting minimal qualifications does not guarantee acceptance.
Application:
The application to the RN to BSN program is online (https://bluefieldstate.edu/academics/degrees/registered-nurse-22-bsn) and available year-round. Call Admissions at 304-327-4065 or 4066 with any questions.
The fall class will be accepted beginning in the spring semester of the year for which admission is sought.
*Out of state residents may qualify for "metro rate" tuition.