All veteran students, veteran dependents and those students eligible for Veteran Educational Benefits must contact the Registrar's Office to meet with the Veteran Certifying Official upon admission to Bluefield State University.
BSU requires documentation, such as the Certificate of Eligibility and Veteran Enrollment Card, before certifying course credit hours each semester of enrollment to ensure timely processing. It is also required for the students to meet with their ESO, Educational Advisor, Military Service or Counselor prior to registering for classes for approval. 
Bluefield State University does not provide commission, bonus or other incentive payments based directly or indirectly on securing Service members enrollment. And Bluefield State University Articulate policies that are consistent with the ban against high recruitment tactics.   
And, as a member of the West Virginia Associate of Collegiate Registrars and Admission Officers (WVACRAO) the policies also support the bans against such actions.   
For more resources, please visit our webpage.
Compliance with Military Selective Service Act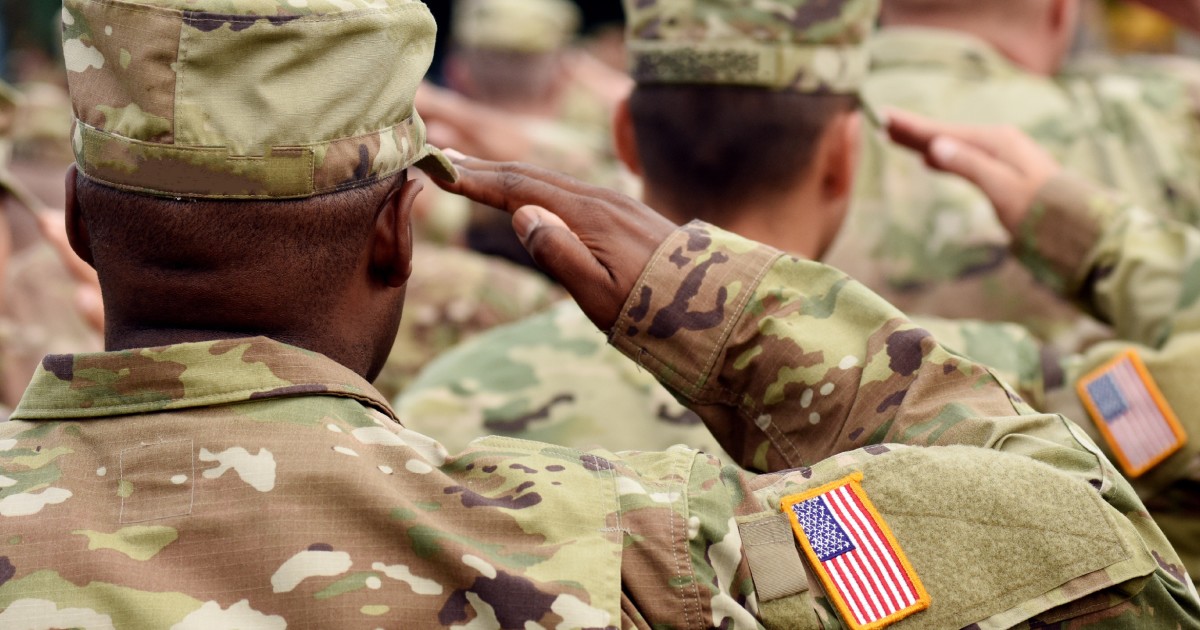 State Law provides that a male person who has attained the age of eighteen (18) years may not enroll in a state supported institution of postsecondary education unless he is in compliance with the Military Selective Service Act (50 U.S. Code, Appendix 451, et seq. and the amendments thereto). Males between the ages of 18 and 25 must be compliance with the Military Selective Service Act to be eligible to enroll. Also, a male person may not receive a loan, grant, scholarship or other financial assistance for postsecondary higher education funded by state revenue, including federal funds or gifts and grants accepted by this Sate, or receive a student loan guaranteed by the State unless he is in compliance with the Military Selective Service Act. Selective Service Act registration information should be available at all U.S. Postal Service facilities and may be available at some high schools.
VA Pending Payment Compliance
Despite any policy to the contrary, for any students using U.S. Department of Veterans Affairs (VA) Post 9/11 G.I.Bill® (Ch. 33) or Vocational Rehabilitation and Employment (Ch. 31) benefits, while payment to the institution is pending from the VA, we will not:
• Prevent their enrollment;
• Assess a late penalty fee to;
• Require they secure alternative or additional funding;
• Deny their access to any resources (access to classes, libraries, or other institutional facilities) available to other students who have satisfied their tuition and fee bills to the institution.
However, to qualify for this provision, such students are required to:
• Produce the VA's Certificate of Eligibility by the first day of class;
• Provide enrollment card to be certified;
• Provide additional information needed to properly certify the enrollment as described in other institutional policies (see our VA School Certifying Official for all requirements).
Students receiving Chapter 35 VA Educational benefits (Spouse, and/or dependent of a service member) are responsible for payment of tuition and fees. See BSC's VA Certifying Official in the Registrar's Office for more information.
 "GI Bill® is a registered trademark of the U.S. Department of Veterans Affairs (VA). More information about education benefits offered by VA is available at the official U.S. government Web site at https://www.benefits.va.gov/gibill."
Military Service Credit
Bluefield State University may grant a maximum of 2 semester hours of physical education activity credit and 2 semester hours of safety and first aid credit to an individual who presents evidence of having completed military basic training. Appropriate documentation of completion of training must be furnished to the Registrar's Office.
Additional credit may be awarded after evaluation of Military Occupational Specialties (MOSs) and other training in accordance with ACE guidelines. A transcript from the Community College of the Air Force or copies of appropriate certificates should be sent to the Admissions Office. Credit for Reserve MOSs will be awarded only when the College receives documentation of a minimum of two annual Enlisted Evaluation Reports (EERs) in the same MOS.